Criminal Defense Attorney for Sex Crimes Charges
Sex crimes are profoundly serious charges that come with penalties which may last the entire life of the accused. Even a conviction for misdemeanor sexual battery can result in jail time of up to one year and a fine of $2,000. In addition to jail time and fines, defendants can face social backlash and the stigma of being a convicted sex offender.
In the state of California, a "sex crime" can include anything from touching someone in a sexual manner to forcible rape. Other types of sex crimes may involve sex in which a victim lacks the capacity to consent, or the offender holds authority over the victim.
Common sexual offenses include:
Child sexual abuse or molestation
Date rape
Indecent exposure
Lewd conduct
Possession of child pornography
Prostitution/solicitation
Rape
Sexual battery and assault
Statutory rape
In addition to a prison sentence, offenders must register with California Megan's Law database. Registered sex offenders often face lifelong challenges with finding employment and housing. Furthermore, failure to register as a sex offender is considered an additional crime.
If you have been arrested or charged with sex crimes, you need an attorney who is experienced with California's sex crime laws and who will defend your rights.
How do you win a sex crimes case?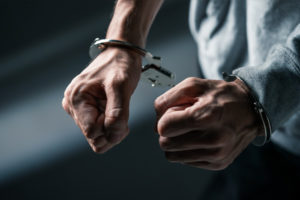 Allegations of sex crimes are not always straightforward. Factors such as consent, the credibility of the accuser, and forensic evidence must be taken into consideration. The accuser might have a history of making false accusations or might benefit from criminal charges being filed against the defendant.
There are a number of potential defense strategies that a qualified sex crimes attorney can use in the case of a court trial. These include:
Challenging the forensic evidence with experts for the defense
Demonstrating the sex was consensual
Demonstrating the evidence is insufficient
Mistaken identification
Proving the defendant was a victim of false accusations
Suppressing evidence that violates the law
The best way to beat state charges and avoid a sex crimes sentence is to hire an experienced criminal defense attorney immediately. You need a lawyer who knows how to defend against a sex crime charge and who will advocate aggressively on your behalf. The longer you wait, the more time the prosecution has to build a case against you.
Tell us about your case
Sex crimes charges can have a devastating effect on a person's life. If convicted, a person faces significant jail time, excessive fines, and the stigma of being a sex offender. These social repercussions can extend long after a person has paid their debt to society.
California prosecutors often aggressively pursue the maximum sentence for sexual offenses. Therefore, it's important to hire a qualified criminal defense attorney. They can help you fight a sexual assault charge and any associated charges. They may also be able to negotiate a lesser charge, get your sentence reduced or your charges dismissed, so that you avoid registering as a sex offender.
If you or a loved one is looking for a domestic violence defense attorney in Orange County, California, then call the Law Offices of David A. Stein today. He has successfully defended a broad range of criminal cases and will fight to get the best possible outcome for you.