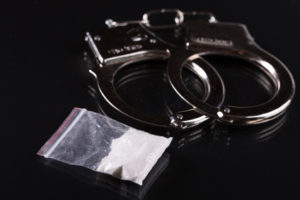 Drug possession charges in California have gone through some major changes.  Recent California state laws have reclassified possession of many controlled substances to misdemeanors and have decriminalized others altogether.
Even though many possession offenses are now considered a misdemeanor instead of a felony, a misdemeanor drug possession conviction can impact your life and opportunities. An experienced criminal defense attorney may keep a charge for possession off your criminal record. It is important that you contact an attorney as early as possible if you are charged.
Drug possession charges generally fall into two broad categories: simple possession (drug possession for personal use) and possession with intent to sell.
In most cases, a "simple possession" charge requires the substance be in your possession, under your control, and that there is a usable quantity. Simple possession is usually charged as a misdemeanor, but it can be charged as a felony depending on the circumstances around the possession.
Possession with intent to sell controlled substances such as heroin, cocaine and opiates (without a valid prescription), is a felony. Prosecutors may use circumstantial evidence or the amount of drug in your possession to justify an intent to sell charge, even if you were not actively engaged in selling the drug.
Talk to an attorney if you are arrested for any drug possession charge – or have a past drug possession conviction – because new California laws and the circumstances of your arrest allow many charges to be eliminated, reduced  or amended.
Prop 47 Makes Many Possession Charges a Misdemeanor
With the passage of Propositions 47 in 2014, a number of controlled substance offenses such as possession of heroin, methamphetamine, and opiates, were reclassified to misdemeanors. It requires personal use possession be treated as a misdemeanor.
Misdemeanor status for drug possession charges does not apply across the board to everyone. Those with a past conviction for certain crimes, who are required to register as a sex offender, or who possess a loaded firearm along with the controlled substance will likely have their drug possession offense charged as a felony.
Proposition 47 allows some individuals who have been convicted of a "qualifying" drug-related felony in the past to apply to have their past felony conviction reduced to a misdemeanor and for resentencing. Those convicted of serious, violet, sex, or gun related crimes don't qualify for a reduction in charges or sentence under Proposition 47.
Prop 64 Decriminalizes Marijuana Possession
Under the 2016 Adult Use Marijuana Act, also known as Proposition 64, adults 21 and over may legally possess up to 28.5 grams of marijuana and 8 grams of concentrated marijuana in their home or in a licensed establishment for marijuana consumption. For those 18 and under this is an infraction. If, however, the possession occurs on school grounds, it is a misdemeanor.
Gifting of up to one ounce of marijuana in California is legal. Adults 21 and over may legally grow up to 6 marijuana plants.
Possession of marijuana in amounts over 28.5 grams or over 8 grams of concentrated marijuana is a misdemeanor.
Possession with intent to distribute more than one ounce of marijuana is a misdemeanor. Monetary transactions for the sale or delivery of any amount of marijuana without a state permit is a generally a misdemeanor. However, if you are 18 or over delivering marijuana to someone under 18 you may be charged with a felony.
Drug Possession Penalties in California
Penalties for Possession of Controlled Substance, Not Marijuana:
With the passage of Proposition 47, most simple drug possession crimes are misdemeanors. Depending on the drug and circumstances, a misdemeanor conviction carries a penalty of up to one year in county jail, and a maximum fine of up to $1000. Subsequent offenses can double the fine.
A felony possession conviction can carry a penalty of up to 3 years, depending on the circumstances and your criminal history. A conviction for possession with intent to sell may increase the potential jail time to 4 years.
Possession of Marijuana
Possession for personal use of marijuana up to one ounce, gifting marijuana up to one ounce, and growing up to 6 plants is legal in California carrying no penalties.
Possession of marijuana on school grounds is a misdemeanor and may carry a penalty of 10 days to 6 months, and a fine of up to $500.
Sale or delivery of marijuana to persons over 18 is a misdemeanor in California with a penalty of up to 6 months in jail and a fine of up to $500. Sale or delivery to persons 14 is a felony and may bring penalty of up to 7 years in prison.
David A. Stein is skilled criminal defense attorney with a track record of obtaining very successful outcomes for his clients. If you have been accused of a crime or need help with any criminal matter, contact our law offices today at (949) 445-0040 for a consultation.