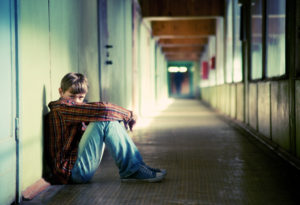 According to a recent article published in Voice of Orange County, the number of youthful offenders incarcerated at Orange County's juvenile hall has dropped dramatically over the last several years.
Orange County juvenile hall, which averaged over 450 youths per day in 2007, dropped to housing just about 230 last year. Last Wednesday's head count was only 154. These statistics mirror an overall decrease in the youth crime rate. Researchers cite several reasons they believe to be responsible for this trend, among them the softening of drug possession laws and alternative approaches to dealing with delinquency by law enforcement and the courts.
In addition to efforts at getting parents more involved in their children's education and social lives, Orange County correctional facilities are using a program called "Aggression Replacement Training." It is a 30 session course where children are taught social skills, anger control, and moral reasoning. Doug Sanger, director of Orange County juvenile hall, says that since this program has been implemented, behavioral issues have declined at the institution. Such programs demonstrate the trend toward "restorative justice" rather than "punitive justice."
If your child is facing juvenile charges you should consult with an experienced juvenile justice defense attorney immediately. David A. Stein is a skilled criminal defense attorney with a track record of obtaining very successful outcomes for his clients. He is available to consult with you at no cost on any juvenile or criminal charge. Call us at 949-445-0040 for a confidential consultation or contact us here online.