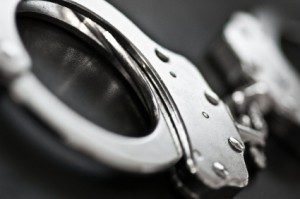 A 44-year-old woman faces up to 20 years in federal prison after pleading guilty in a Santa Ana court to stealing over $500,000 from her Irvine employer. According to a news report in The Orange County Register, she pleaded guilty to one felony count of wire fraud. She was given a credit card for business purposes when she worked as an assistant to the president of Advanced Real Estate Services. She allegedly charged $196,781 on the card and cashed checks and conducted money transfers of $318,835 for personal purchases from 2008 to 2014. The woman is scheduled to be sentenced December 7, 2015.
Wire fraud is a federal offense that is punishable by up to 20 years in prison. Wire fraud occurs when someone devises a scheme to obtain "money or property by means of false or fraudulent pretenses, representations, or promises, transmits or causes to be transmitted by means of wire, radio, or television communication in interstate or foreign commerce." This includes theft and fraud through use of any "writings, signs, signals, pictures, or sounds."
During a wire fraud case, the prosecution must show that there was:
A scheme to commit fraud
Wire, radio or television communication was used as part of that scheme and
There was specific intent to commit fraud
This means the prosecution must show that there was a plan in place to commit fraud and that there was intent. For fraud to occur, an individual must purposefully deceive or defraud someone else. Participating in a wire fraud scheme is not enough for a conviction. The prosecution must prove that the defendant knew about the scheme and had specific intent to commit fraud.
If you or someone you love has been charged with wire fraud, act quickly to build a strong defense. An experienced Orange County fraud defense attorney can help protect your rights. David Stein is a skilled criminal defense attorney, located in Irvine, and is available for a no-cost consultation for all criminal matters. Call the Law Offices of David A. Stein at 949-445-0040 today or contact us online here.