Vehicular Manslaughter Attorney
If you were involved in a car accident that caused loss of life, you could face serious criminal charges. According to California Penal Code 192(c), the punishment for vehicular manslaughter ranges from 1 year in county jail to 15 years-to-life in a state prison. But what is "vehicular manslaughter," and how can an experienced criminal defense attorney help?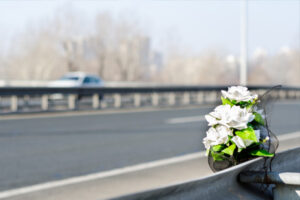 Vehicular manslaughter is defined as a crime causing the death of another person due to "driving in a negligent or unlawful manner." This includes gross negligence, reckless driving, drunk driving or speeding. Any number of people can be victims, including the other driver, a passenger of any vehicle involved, a pedestrian, a bystander, or cyclist.
Depending upon the evidence and specifications of the case, vehicular manslaughter can be prosecuted as a misdemeanor or a felony. If you have been charged with vehicular manslaughter, it is important to have great legal representation on your side.
Orange County, California
California state law regarding vehicular manslaughter depends on the degree of negligence involved. This means the difference of being charged with a misdemeanor or felony. Vehicular manslaughter with ordinary negligence is a misdemeanor that carries one year incarceration. But vehicular manslaughter as a felony is punishable by two to six years in a state prison, as well as the suspension of your license. And if you acted with gross negligence, you could face incarceration for ten years in a state prison.
Some common examples of reckless driving, or gross negligence that leads to a manslaughter charge, include excessive speeding, texting while driving, drunk or impaired driving, and disregarding road signs or traffic lights.
In California, police and prosecutors excessively press manslaughter charges even when unnecessary or unfair. If this happens to you (the defendant), possible legal defense include:
The defendant did not act with negligence or gross negligence
The defendant's actions did not cause the victim's death
The defendant was not operating the vehicle at the time of the accident
The defendant faced a sudden emergency and acted reasonably under the circumstances
There are many criminal defense attorneys in Orange County, but there are few who come equipped to represent and defend the accused on all crime convictions like the Law Offices of David A. Stein.
Your Defense
Facing vehicular manslaughter charges in California? If you were involved in a car accident that caused a loss of life, you may be confused, overwhelmed, and grieving. But you have the right to defend yourself and avoid criminal penalties.
If you or a loved one has been charged or convicted hire an experienced attorney for vehicular manslaughter defense. Due to the sensitive nature of these cases, each defendant is given special attention as David A. Stein walks defendants through this serious process.