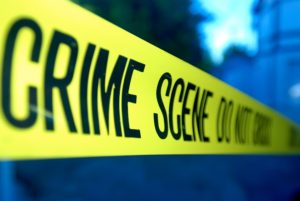 In 2014, an Orange County man was killed after Tustin officers responded to reports of a domestic disturbance. According to a news report in The Orange County Register, the man had a history of instability and was not taking medication for his depression or bipolar disorder. When officers arrived, they were told that the man was using meth, had taken a knife to the wall and broke the door. Officers told the District Attorney that when they approached the man, he picked up a knife and ran toward them. They then opened fire and the man was killed.
There were protests by local residents claiming that the man was unarmed and that the officers used excessive force. However, a toxicology report did find methamphetamine and THC in the his system. Furthermore, the man ignored the officer's commands and charged with a knife. The DA investigators concluded that he posed imminent harm of death or serious injury to the involved officers.
In this particular case, the DA determined that there was overwhelming evidence that the officers acted within their rights.
David A. Stein is skilled criminal defense attorney with a track record of obtaining very successful outcomes for his clients. If you have been accused of a crime or need help with any criminal matter, contact our law offices today at (949) 445-0040 for a consultation.