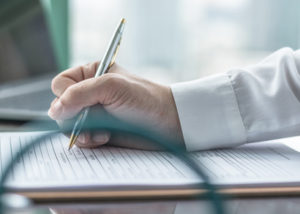 Up until a few months ago, California was one of only four states that required lifetime sex offender registration for all sex offenders. The state has amassed over 100,000 names on that list, the vast majority of which involve low-level misdemeanor or nonviolent felony convictions.
A new law will give most sex offenders a way to get off the list. The state will no longer require lifetime registration for most sexual offenses.
California Senate Bill (SB) 384 allows most sex offenders, beginning in 2021, to petition to be removed from both the public registry and the police registry, as long as they have not committed another violent crime, serious felony or sex crime.
The law creates a new three-tier system of sex offender registration:
Tier one requires registration for ten years for people convicted of the lowest level offenses, such as misdemeanor sexual battery, indecent exposure, or misdemeanor possession of child pornography. After that time, offenders can petition to be removed from the registry.
This category potentially affects more than 60,000 people currently registered.
Tier two requires registration for a minimum of 20 years for people convicted of "mid-level" sex crimes.  Such offenses include lewd acts with a minor, incest, non-forced sodomy with a minor under 14, and others. After 20 years those convicted can petition to be removed from the list and obligations of registering.
It is estimated that some 24,000 people fall into this tier two category of offender.
Tier three offenses remain a lifetime registration. This category includes the most serious sex offenses including most rape cases, murder or attempted murder in the commission of rape, sex trafficking of children, felony sexual battery, sex crimes against children aged 10 and younger, or repeat sex offenses. This category potentially affects about 8,000 people.
The court has discretion to consider if the circumstances of the offense warrant a higher tier.
Juvenile Sex Offenders
Juveniles will have a two-tier system:
Tier one allows for a minimum five years of registration as a sex offender if the offense is not considered a violent or serious felony.
Tier two is a minimum ten year registration and generally for those who commit a more serious offense.
Discharging Sex Registry Requirements
Removal from the sex registry is not automatic for either tier one or tier two offenses. An offender who has been required to register must petition the court at the end of the required registration period to be removed.   The district attorney has the right to request a hearing to oppose the removal from the list.
If the district attorney does not request a hearing, you will need to:
have registered for the time your case required
have kept your registration current
have no pending charges against you that extend your time on the registry
not be on parole or in custody
The Sex Offender Registration 
If required to register the court notifies the California Department of Justice, which monitors your compliance with reporting requirements.
In general, you must personally register your primary residence address with local law enforcement within five days of your sentence or release from custody. Registrants generally need to update registration each year within five days of their birthday. The state Department of Justice makes the information public on what is known as the Megan's Law website.
There may be additional requirements for compliance based the nature of the offense, if you work at or are enrolled in a California college or university, or work with or volunteer with children.
The new sex registry law removes a lifetime stigma and gives low-level offenders the ability to restore their future, their livelihoods and their reputations.
David A. Stein is skilled criminal defense attorney with a track record of obtaining very successful outcomes for his clients. If you have been accused of a crime or need help with any criminal matter, contact our law offices today at (949) 445-0040 for a consultation.or contact us online here.