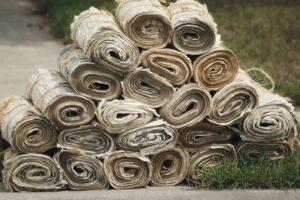 Three dozen news outlets across California collaborated on an investigative research project that resulted in the publishing a series of local news articles about "criminal cops;" police officers who have been convicted of crimes.
The reports have stirred up controversy in the state capital, in police unions and among prosecutors and the public. Some legislators and activists are calling for California to "decertify" officers – or removing their ability to work in law enforcement within the state – if convicted of certain criminal offenses or misconduct.
The media investigation found 630 officers that were convicted of a crime since 2008, but the exact number of officer convictions is unknown. The investigative reporters estimate that somewhere north of 80 current active-duty officers in California have some kind of criminal conviction record.
While the reports are concerning, we can't lose site of the fact that these reports represent a small fraction – less than 1% – of the nearly 80,000 police officers who serve in California.
The investigative reporting project was sparked by the Investigative Reporting Program at the UC Berkeley Graduate School of Journalism. In response to a Public Records Act request, they received a list of criminal convictions of nearly 12,000 current, former, or candidate law enforcement personnel from the Commission on Peace Officer Standards and Training. When requesting more information from the California Attorney Genera,l reporters were instructed in a letter from the AG to destroy the list with warnings that possession of it was a crime. That became a recipe for local reporters across the state to inspect case files in local courthouses. They have published a series of news articles about their findings.
Ultimately the media investigation resulted in a searchable database of officer-related cases containing the 630 California officers' names, counties, departments and offenses. California shields most police misconduct records from disclosure, so the release of this database is contentious. A recently signed law, SB 142, does require police to release certain records about the use of officer deadly force.
California is one of five states that do not have a "decertification" requirement or process. The Police Officers Standards and Training Commission may opt to add a notation to an officer's training record related to a felony conviction, but whether an officer is disciplined is the decision of the law enforcement agency with whom the officers serves.
Evidence Handling Audit in Orange County
On the heals of these investigative reports an audit of the evidence booking practices in the Orange County Sheriff's Department recently found mishandling of crime evidence and booking procedures. Four deputies were fired, seven disciplined, and four other cases are pending. Most of the charges involved the storing of evidence in officer custody beyond the one-day departmental policy – i.e. that evidence be properly booked into evidence within 24 hours to ensure proper chain of custody, to keep critical evidence from become contaminated in some way, and to facilitate the disclosure to attorneys of all evidence found.
Evidence gathered by law enforcement investigators is crucial to both prosecutors and defense attorneys. It is the product of law enforcement investigative activities and used to establish proof of whether a suspect did – or did not – commit the alleged crime.
A flaw in the handling of evidence can result in vital evidence being excluded from use in a trial. Evidence is interpreted and employed by both law enforcement and defense attorneys to draw conclusions about the circumstances surrounding the case. Without credible handling of the evidence, prosecutors cannot show probable cause for an arrest or establish a "beyond a reasonable doubt" standard for a conviction. Defense attorneys cannot use that evidence to help demonstrate an interpretation for the jury that proves the innocence of a suspect.
It has been a challenging year for law enforcement as pressure mounts about police accountability and transparency. However, public conversation around what is appropriate to disclose around officer conduct is a vital one. Police conduct and the integrity of evidence greatly impact the justice system and affects each one of us who calls upon the justice system to protect our rights and freedom.
The top-ranked attorneys at the Law Offices of David A. Stein are available for a no-cost consultation. Call (949) 445-0040 today or contact us online by email here.