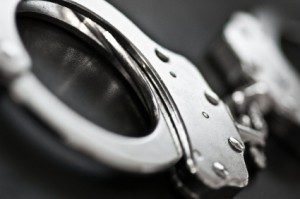 A 56-year-old Newport Beach physician has been arrested and charged with tax evasion and embezzlement. According to a news report in The Orange County Register, he was charged with one felony count of embezzlement and eight felony counts of willful failure to file a tax. He also faces sentencing enhancements for aggravated white-collar crime and property loss. He is looking at 10 years in prison if convicted.
Officials say the man misappropriated $220,000 from a hospital charity account while working at Irvine Regional Hospital before it closed in 2009. The staff voted to donate the charity funds to Hoag Hospital Foundation, but prosecutors say the Newport Beach man instead wrote checks from the account to himself and his own medical practice. He also has been charged with failing to file personal state income tax returns and business income tax returns for his practice.
Embezzlement is a white-collar crime that typically occurs in the workplace. It involves fraudulently appropriating property that has been entrusted to someone but belongs to someone else. Embezzlement can stem from a misunderstanding over a small sum of money or from large sums of money taken and fraudulently taken over a longer period of time. Anyone who is entrusted with someone else's property can face charges for embezzlement and life-changing criminal penalties if they misuse the funds.
Embezzlement is a wobbler under California law, which means that can result in misdemeanor or felony charges. If the property is worth less than $950, it will typically result in petty theft charges punishable by up to six months in jail. The penalties increase dramatically if the property is valued over $950. Misdemeanor grand theft embezzlement can result in up to one year in county jail and felony grand theft embezzlement can result in up to three years in prison.
It is possible to fight charges for embezzlement if the defendant believed in good faith that he or she had a right to the property, lacked criminal intent, or has been falsely accused. If you are facing embezzlement charges in Orange County, do not hesitate to contact an experienced criminal defense lawyer who will work diligently to help you secure the best possible outcome. The attorneys at the Law Offices of David A. Stein are available for a no-cost consultation on all criminal matters. Call 949-445-0040 or contact us online here today.