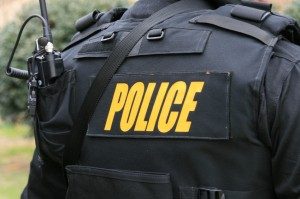 The FBI has arrested a 28-year-old Westminster police officer on suspicion of loan-sharking. According to an official release by the Westminster Police Department, the officer was arrested along with a 38-year-old Fountain Valley man. Officials say the FBI made the arrests after conducting an investigation into allegations of loan-sharking at two Westminster businesses. The WPD collaborated with the FBI once they became aware of the investigation.
A "loan shark" is someone who lends money for repayment at a higher rate of interest than allowed by the law. In most states, it is illegal to charge more than 60 percent interest per year on loans. Offering a loan at a higher rate than legally allowed is a federal and state offense. Loan sharks are notorious for using intimidation methods to receive repayment. If threats were involved, loan sharking allegations could result in additional charges.
The penalties associated with a loan sharking conviction depend on whether the defendant faces federal or state charges. Penalties typically include incarceration and the imposition of a heavy fine. Defendants who have been previously convicted of loan sharking will face even harsher penalties including mandatory prison time.
The mere allegation of loan-sharking can have devastating social, financial and professional consequences. Many defendants find that their career and reputation are in jeopardy long before they have a chance to fight the charges in court. A conviction can have even more severe effects including jail time and the creation of a criminal record.
The experienced Orange County white-collar defense attorneys at the Law Offices of David A. Stein know how to fight loan sharking charges. Whether you are facing state or federal charges, please call our offices at 949-445-0040 for a no-cost consultation.