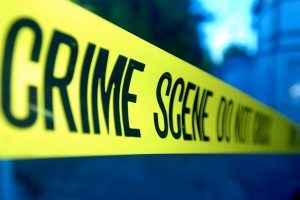 An Anaheim man has been sentenced to 50 years to life in prison for shooting and killing his estranged wife to death outside a preschool in the Turtle Rock area of Irvine. Daily Pilot reports that a jury convicted the 37-year-old man of following his estranged wife to the school where she worked and waiting outside with a gun.
Officials said that when she left work for lunch on June 16, 2011, the man followed her about half a mile until she exited her vehicle. He then shot her nine times in the chest. She died at the scene. The man was arrested hours after the murder in Mission Viejo. In June, a jury found the man guilty of murder with a sentencing enhancement for the personal discharge of a firearm causing death.
Under California Penal Code Section 187 (a): "Murder is the unlawful killing of a human being, or a fetus, with malice aforethought." First-degree murder could result in the death penalty or life in prison without the possibility of parole. There could be additional penalties in murder cases where there are additional aggravating circumstances such as gang involvement or use of a firearm. These are known as "sentencing enhancements," which means they could result in additional penalties.
Being accused of murder means that you could spend the rest of your life in prison, if convicted. It is important to get the best possible legal counsel you can to defend the charges against you. The experienced Orange County murder defense attorneys at the Law Offices of David A. Stein have a lsuccessful track record of defending these types of serious charges. Please call us at 949-445-0040 to discuss your case.