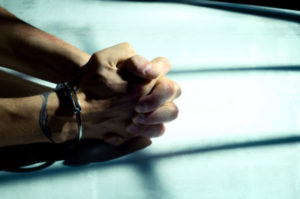 In 1993, a 16-year-old boy became the first Orange County juvenile to receive a sentence of life in prison without parole for contributing to a fatal carjacking. In 2012, a state law was passed that allowed inmates serving life without parole for crimes committed as juveniles to be resentenced. According to a news report in The Orange County Register, the now 39-year-old man was released the week of March 27, 2015 as a result of the new law.
There are a number of reasons why the Orange County man was able to take advantage of the new law. He was only 16 when he was sentenced to life without parole. During the carjacking that occurred in 1991, he was not the participant who killed the driver. One of his friends shot the victim. Under California law, all participants in a robbery are legally responsible for a death that results from the theft. It is unclear if the fact that he did not pull the trigger helped his case, but it could have. Furthermore, he took part in multiple work and education programs during his time in prison, which is a reflection of his maturity and growth.
Under the new law, someone who has served at least 15 years for crimes committed as a juvenile can seek resentencing. A judge will then review the case to determine if he or she should be eligible for parole under a new sentence. The judge will consider the mental health of the inmate as well as his or her family ties. The law does not help everyone who is serving time from crimes committed as a juvenile. Individuals serving for the torture or death of a law enforcement officer will not qualify, for example.
The man, who lived in Orange County as a juvenile, is the first inmate in California to be resentenced under the Fair Sentence for Youth Act. Now that he is free, he will be deported to Mexico because his family moved here illegally when he was 3. It is unclear how many more inmates will follow in his footsteps and seek freedom after years of serving time.
Under the Fair Sentence for Youth Act, some inmates who have been imprisoned for over 15 years may have an opportunity for freedom. At the Law Offices of David A. Stein we are experienced criminal defense attorneys who can advise you if you have legal options under the Fair Sentence for Youth Act. Call our offices today at 949-3445-0040 or send us an email online here.