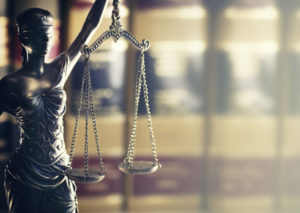 Some important new juvenile crime reforms go into effect January 1, 2018 as part of a raft of legislation signed into law by Governor Brown this Fall. The reforms benefit youths and their families who find themselves caught up in California's juvenile justice system.
Among the reforms are provisions that expand the sealing of juvenile criminal records, restrict sentencing and reduce punishments, eliminate fees charged to families of minors in custody, and create a "youth honorable discharge" opportunity for young offenders.
Below are some of the key changes to the juvenile crime laws in California:
Sealing of Juvenile Crime Records Laws
Three new juvenile justice laws that deal with sealing of criminal records for youth are on the books as of January 1, 2018.
Right to Sealing of Arrest Records When Not Convicted
People who successfully complete a deferred entry of judgment program, or certain diversion programs, may ask the court to seal his or her arrest record.
Senate Bill 393 now provides that a person who is eligible to have his or her arrest sealed has the right to seal their records if the arrest did not result in a conviction.
Once the record is sealed, the crime is deemed not to have occurred. The bill does not extend this "right" to seal records to some individuals, such as those with patterns of domestic violence or convictions, however those individuals can also petition the court to seal their record. The bill also makes it a civil penalty for authorities or individuals to disclose information about the sealed arrest.
Sealing of Offenses That Are Reduced to a Misdemeanor
Existing law prohibits the court from sealing a juvenile's record if they committed certain offenses when they were 14 years of age or older.
The new law now requires the court to seal the juvenile record of a minor under age 18 if the serious or violent charge was reduced to a misdemeanor. The criminal record may be accessed or utilized at a later time by probation authorities or prosecutors if the minor commits a new felony offense.
Sealing Records on Dismissed Probationary Petition
Under existing law a youth under 18 years of age who commits a crime is subject to jurisdiction of the juvenile court. The court may rule the juvenile is a ward of the court, at the request of the prosecuting attorney or the probation officer. A judge may dismiss this request if it is in the best interest of the welfare of the minor, or if the minor is not in need of treatment or rehabilitation.
As of January 1, the court is required to seal all juvenile records pertaining to a dismissed petition. The bill also requires probation authorities to seal the juvenile record on satisfactory completion of a diversion program. It does allow prosecutors within a six-month timeframe to review and use the sealed record for the purpose of refilling a petition if new circumstances arise.
Juvenile Legal and Administrative Fees Reforms
Juvenile Interrogation Rights (Miranda Rights)
Under existing law, minors taken into custody must be advised that anything they say during interrogation may be used against him or her, they have the right to remain silent, and have a right to legal counsel. Previously children of any age could waive these rights before speaking to a lawyer or before a parent was present.
The new law requires that a minor 15 years or younger consult with an attorney in person, or by phone or videoconference before interrogation, and before they can be interrogated or can waive any of these rights when being questioned by police.
 Removing Juvenile Administrative Fees
This bill removes county authority to charge a number of administrative fees to families or guardians of minors for detention, legal representation, drug testing, and electronic monitoring. California is the first state to eliminate all juvenile administrative fees.
Removing Legal Fee Reimbursement to County for Innocent Juveniles
Currently, courts may order a minor defendant to reimburse the county for some or all of the costs of attorney representation and other legal assistance. Senate Bill 355 will remove the authority to charge offenders for reimbursements when the defendant is found innocent of felony or misdemeanor charges.
Juvenile Sentencing Reforms
 Juvenile Life Without Possibility of Parole Sentences
Among certain other parole reforms, Senate Bill 394 states juveniles cannot be given a sentence of life in prison without the possibility of parole. It gives juveniles who have received such sentence eligibility for release on parole after their 25th year in prison.
Youth Honorable Discharge of Probation
Youth who successfully complete probation will be eligible for an honorable discharge determination 18 months after they have been released from the Department of Juvenile Justice. The bill also requires any youth previously under court supervision be informed of they have this possibility. and the court must process a petition for an honorable discharge. The honorable discharge removes some disqualification consequences related to education, employment, and professional licensing that often accompany a conviction.
Drug Sentence Enhancements
Senate Bill 180 eliminates the automatic 3-year sentence enhancement for minor, nonviolent drug offenses. It does not eliminate the possibility of enhancements for things like selling drugs near schools, but the law aims for more emphasis on prevention, rehabilitation and retaining family cohesion rather than on imposing automatic sentencing enhancements.
David A. Stein has experience working within the Orange County juvenile justice system. Get a no-cost consultation on your options for defending a juvenile charge, sealing juvenile records, or expunging your record. Call 949-445-0040 today or contact us online by email here.