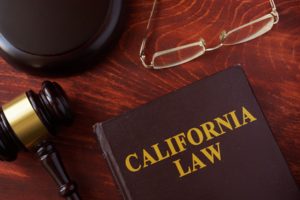 As Jerry Brown wraps up his tenure as governor of California, his last legislative signing session included some new criminal laws. These new criminal laws will have an impact on those who get arrested, on young offenders, those charged with murder, and those charged with marijuana offenses before marijuana was legalized. Perhaps the most widely reported is the law that eliminates cash bail in California slated to take effect in October 2019.
Here is a quick study on some of the new criminal laws Governor Brown most recently signed.
Who Can Be Charged with a Felony Murder
Going into effect January 1, Senate Bill 1437 limits California's "murder rule" which permits prosecutors to hold accomplices responsible for a murder that occurred during the commission of another crime, such as a burglary. The murder rule, as it stands today, is so broad accomplices could be charged even if they were not present.
Under this new law there are limits to how the murder rule can be applied. Only a person who was the "actual killer" or "aided, abetted, counseled, commanded, induced, solicited, requested, or assisted the actual killer" can be prosecuted for first degree or second-degree felony murder. Prosecutors may still seek felony murder charges if the person was a major participant in the underlying felony and acted with reckless disregard for human life, or if the victim is a peace officer killed while performing his or her duties.
Those who have been previously sentenced for felony murder or who accepted a plea deal under the murder rule are eligible for resentencing. This potentially will allow up to 800 prisoners in California the opportunity for resentencing. Governor Brown signed the law into effect Sept. 30, 2018.
Elimination of Cash Bail
California has become the first state to completely abolish cash bail, replacing the existing money bail system for one that evaluates a suspect for the likelihood of not appearing in court or risk to public safety. The goal of the law is to create greater equity in who is held in jail waiting trial, because it would not favor those who can afford to post bail. The appellate court ruled the state's cash bail system unconstitutional.
Low-risk defendants who have committed nonviolent misdemeanors would be released with fewest restrictions possible; medium risk could be released or held, depending on the county's standards; and high-risk defendants and those who are charged with sex or violent crimes will remain in custody until arraignment. High-risk individuals include those under court supervision, who have violated conditions of pretrial release in the previous five years, or have been arrested for DUI for the third time or more in less than 10 years.
The reforms in Senate Bill 10 tasks California's Judicial Council with deciding the assessment tools and processes that will be used to evaluate risk and manage defendants once they have been arrested and while they await trial.
There is controversy – and some fear – around how this law will be implemented. SB10 requires courts to implement a risk assessment system. Each county is given the freedom to choose the system it uses. Reliance on private proprietary computer tools with algorithms that score defendant may obscure racial or other biases, and the public will not be able to view the data these systems use to calculate risk, making biases invisible. It will be important that transparency is built into the evaluation system, so the scoring is fair for everyone.  The law goes into effect October 2019.
Trying Defendants Under Sixteen Years of Age
A pair of measures limit how young people can be prosecuted.
Senate Bill 439 sets 12 years of age as the minimum age youth can be prosecuted in juvenile court, except a minor younger than 12 who has committed murder or violent sexual crimes. Under the new law only youth 12-17 years of age can be a ward of the court. In general, the law calls for minors to be released to parents or a guardian, and for counties to use the least restrictive measures to serve and protect the minor using school, behavioral health and community based services as alternatives. SB 439 goes into effect January 1 2020.
Senate Bill 1391 amends juvenile statutes to prevent youth 15 years or younger from being tried in adult court for any crime. Before Governor Brown signed the law, prosecutors had wide latitude to seek transfer of jurisdiction to adult court for juveniles 14 years and older charged with serious offenses. SB 1391 prevents all cases of youth 14-15 years of age from being transferred to adult criminal court for trial. California is the first state to enact a law that keeps youth under 16 in the juvenile system, even in cases of murder and serious sexual offenses.
Dismissal or Redesignation of Marijuana Crimes
Assembly Bill 1793 requires the state Department of Justice to identify past convictions on low level marijuana charges that are "potentially eligible for recall or dismissal of sentence, dismissal and sealing, or redesignation" before July 2019. The prosecution then has until July 2020 to challenge any cases it feels should not be reduced or dismissed. The bill requires the courts to automatically reduce or dismiss eligible convictions if there is no challenge by the prosecution.
California voter legalized marijuana use and possession of small amounts for adults in 2016 under Proposition 64. Prop 64 does allow for the reduction of sentences and expungement, however it relies on offenders to actively petition the court. This new legislation requires the state to actively identify cases and reduce or dismiss cases automatically, and notify those who qualify. The law is intended to release people serving sentences for charges that are no longer crimes.
Police Misconduct Rules
A new police transparency measure would make police disciplinary records public when an officer has used deadly force, falsified reports, committed sexual assault, or lied on the job.   Senate Bill 1421 requires all investigative reports, including audio, video, transcripts, autopsy reports and all materials provided to the district attorney or other bodies for review of the case to be made public. The bill goes further to include making public documents related to findings, recommendations for disciplinary action, disciplinary records of the incident, and of implementation of corrective action.
Certain confidentiality actions are permitted, including redacting personal, medical, and financial information; and agencies may delay the release of records under certain circumstances including an ongoing  criminal investigation or trial.
Limiting State Licensing Board
Many of California's state licensing boards revoke licenses of – or deny them to – professionals who have been convicted for minor offenses. Under a new law, AB 2138, licensing boards cannot consider as a basis for revoking or denying licensing arrests, convictions more than 7 years old, or if the conviction has been expunged or dismissed. The bill takes effect July 1, 2020.
David Stein is available to consult with you at no charge on any criminal matter.  He is an experienced Orange County criminal attorney, working in all courts. Contact our law offices at (949) 445-0040 today or contact him online by email here.