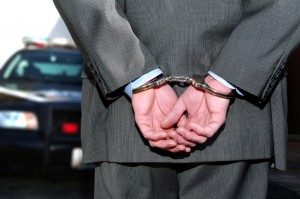 A 43-year-old man has been charged with committing the largest charter school theft in California history. According to a news report in The Orange County Breeze, the man has been charged with 13 felony counts of money laundering, two felony counts of misappropriation of public funds, and one felony count of conflict of interest in a sale and purchase, including a number of sentencing enhancements. He faces up to 14 years and eight months in state prison and is being held on $750,000 bail.
Officials say that the man used his position on the school board to influence the other members to give him $750,000 with the promise of a $3 million return donation. According to the report, he has been accused of laundering that money and keeping it for personal gain.
Money laundering is the act of taking money that was obtained through criminal activity and channeling it into bank accounts with the intention of making the money difficult to trace. In California, you can face money-laundering charges for knowingly moving money acquired through criminal activity even if your primary goal is not to hide the money.
The penalties for money laundering in California can be severe. It is a wobbler offense, which means that it can result in misdemeanor or felony charges. The penalties for money laundering may result in a year in county jail for a misdemeanor conviction or a longer prison sentence for a felony conviction. Penalties typically include hundreds of thousands of dollars in fines as well.
David A. Stein is skilled criminal defense attorney with a track record of obtaining very successful outcomes for his clients. If you have been accused of a crime or need help with any criminal matter, contact our law offices today at (949) 445-0040 for a consultation. Mr. Stein serves all of Orange County, CA. in all county and federal courts.