Hate Crime Defense Attorney
If you have been accused of a hate crime, you need to know that such crimes are serious offenses that can result in imprisonment and fines of up to $25,000.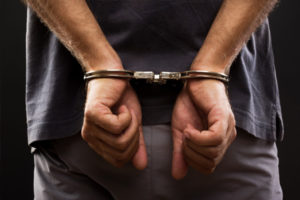 A hate crime is defined as a criminal offense against a person, group, or property because of the victim's actual or perceived disability, gender, nationality, race or ethnicity, religion, sexual orientation or association with another protected class. Hate crimes are often violent crimes, including assault, murder, arson and vandalism, or threats to commit such crimes. An individual who conspires or asks another person to commit these crimes may also be criminally charged.
When charged with a hate crime, especially one that carries an enhanced sentence, the prosecuting agency must prove with evidence and facts that you specifically acted with bias.
We Know the Law
All state hate crime laws generally come in two forms. They are either "stand-alone" crimes that include hate or bias, or a sentence enhancement when a traditional crime was committed with hate or bias. Some of the most common hate crimes in California are those that include defacing personal property, threatening another individual, or assault.
California's hate crime laws are codified in Penal Code sections 422.55, 422.6, 422.7, and 422.75. Under these statutes, a person may also face enhanced or additional penalties, and civil penalties of up to $25,000. In particular, Penal Code 422.6 qualifies a hate crime as a stand-alone crime, which may be prosecuted as a misdemeanor. Penalties may include a fine of up to $5,000, jail time of up to one year, and up to 400 hours of community service.
Compared to other states, California has an enhanced penalty for hate crimes. For example, Penal Code 422.7 describes when a traditional misdemeanor crime is also considered a hate crime. Although these types of offenses are considered "wobblers" under California law, your case can easily be upgraded from a misdemeanor to a felony, which leads to harsher sentencing. Penalties may include a fine of up to $10,000, formal probation, and up to three years in prison.
You Know Your Case
Prosecuting those accused of a hate crime rests on establishing bias. The complex nature of these crimes makes establishing bias difficult and that often works in the defendant's favor. And the penalties you may face if convicted depend on many factors.
David A. Stein is a distinguished criminal defense attorney and trial lawyer whose number one priority is to protect your legal rights. He will empower you to know your case, explain how to plead and help you avoid jail time or reduce the criminal charges, if possible. With years of experience helping defendants in Orange County, we have the experience and relationships with prosecutors to help you get the best possible outcome.
Read what our clients have to say about the legal services provided to them!