California Grand Theft Auto Defense Attorneys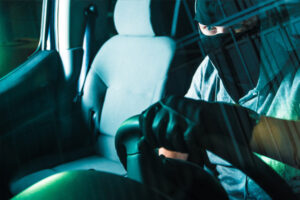 If you are accused of car theft, seek the help of a skilled criminal defense attorney to help you navigate the legal system. There is a fine line between being charged with grand theft auto and other charges such as unlawful taking of a vehicle, though both crimes have similar penalties. All types of car theft are either misdemeanors or felonies, with sentences ranging from one to three years. Prior convictions may also be used to justify extending the sentence.
The criteria for charging someone with grand theft auto is detailed in California Penal Code section 487 PC. Under that code, a person may be convicted of grand theft auto if they stole a car and/or drove the vehicle that they do not own, with the intention of permanently depriving it from the owner. By contrast, section 10851 describes the crime of unlawful taking of a vehicle. Usually, this charge is favored in cases where the intention was only to temporarily possess the car for a "joyride," or if the defendant had a previous relationship with the owner of the vehicle.
Understanding Your Rights
Being charged with grand theft auto can come with steep consequences. This is why you need an attorney you can trust to ensure you get the best legal outcome possible. Both misdemeanor and felony grand theft auto charges can result in jail time, but with a good legal defense you may be able to avoid incarceration. An experienced attorney will get to the bottom of what really happened and fight to protect your rights. They will also have the proper knowledge of California's complex legal system to use appropriate strategies and precedent in your case.
Getting the Court to Really Listen
Whether you have committed a crime or not, it can be difficult to make a courtroom see you as anything other than a criminal. But the right lawyer will make your side of the story poignant and compelling and force the court to listen to your case.
If you are under investigation or already facing grand theft auto charges and are seeking the help of a well known criminal defense attorney, look no further than David A. Stein. He represents clients across Orange County and has achieved successful results defending criminal cases ranging from white-collar crimes to assault with a deadly weapon. The Law Offices of David A. Stein are prepared to do whatever it takes to ensure your rights are protected.