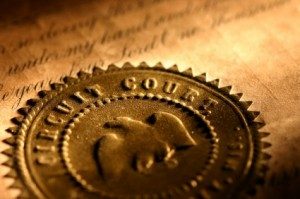 An Orange County jury has made a decision regarding the fate of a man who has been convicted of fatally shooting two people in February 2009. According to a news report in The Orange County Register, the jury has handed down the death sentence to the 42-year-old Garden Grove man, who was convicted of killing a 49-year-old woman and a 42-year-old man in order to steal the woman's white 2004 Lexus GS 300. He was a real estate agent and allegedly wanted to use the car while showing homes to prospective buyers.
More than eight months after the killings, an officer found the Lexus in Anaheim. Shortly thereafter, the Garden Grove man voluntarily turned over the 9 mm handgun he used. He was found guilty of first-degree murder, robbery, and burglary. On April 25, 2014, the judge will sentence the man to either death or life in prison without the possibility of parole.
The most common crime that results in a death penalty in California is special circumstances murder. Examples of first-degree murder with special circumstances include:
Murder involving torture
Prior murder convictions or more than one murder conviction
Murder by use of poison or bomb
Murder of a judge, witness, prosecutor, jury member, or law enforcement officer
Murder in connection with gang activity
Murder in connection with another serious felony
The majority of countries in the world do not have the death penalty. However, there are currently 32 states, including California, where the death penalty is still handed out. It is the most serious punishment society can impose on a person for a crime.
There are numerous ways to challenge a death sentence. For example, an Orange County criminal defense attorney can attempt to have the verdict overturned, appeal the conviction in the California Supreme Court, file a habeas corpus petition stating that mistakes were made during the trial, or request executive clemency from the governor of the state. Anyone who has been charged with murder would be well advised to contact an experienced Orange County criminal defense lawyer who will help develop a solid defense strategy.