Federal Crime Charge Defense Attorney
Federal crimes are some of the most serious offenses charged, and investigations of these crimes is extensive. Investigations are often led by federal authorities, such as the FBI, DEA, Homeland Security, and other agencies, who are responsible for gathering evidence for federal prosecutors.
When one is charged with a federal crime or is under a federal criminal investigation, be aware that the California federal court system operates differently than the state court. Authorities have more resources to devote to investigations, and penalties for convictions of federal crimes are much more severe than at the state level.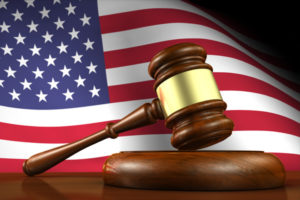 When it comes to being accused of a federal crime, your best chance at fighting the charges is hiring a criminal defense attorney who knows the federal court system inside and out.
Solutions for a serious problem
Unlike state charges, federal crimes fall under federal jurisdiction, and penalties for such crimes carry much harsher sentences. These penalties are more severe for several reasons, such as:
Federal statutes have harsher sentencing laws.
In most cases, the maximum punishment for federal crimes is higher.
Federal prosecutors have much less discretion in negotiating plea bargains.
Federal judges have much less discretion in issuing sentences and have to follow strict guidelines under federal law.
Federal crimes carry additional punishment enhancements for almost every crime.
Because of these stricter sentencing guidelines, federal prosecutors will frequently use tactics to get defendants to admit guilt. If your case goes to trial, you may suddenly find yourself pressured to acknowledge complicity, even when you are innocent.
Those charged with a federal crime face serious prison time and, if convicted, are required to serve 85% of their sentence. Therefore, you need to hire an experienced attorney who is knowledgeable of the federal rules of criminal procedure and federal sentencing guidelines. They can advise you on how to avoid incrimination during interviews, investigate your charges further to help your defense, negotiate lesser charges, and more.
Your case is in good hands
Choosing the right attorney to represent you is critical to an outcome in your favor. When your future is at stake, hiring a criminal defense attorney who can navigate all aspects of the federal criminal system and fight for you is key.
With exceptional investigative abilities and highly calculated defense strategies, the Law Offices of David A. Stein in Orange County will provide you the best legal defense. Whether it's getting the charges dismissed, pursuing an acquittal, or negotiating a plea deal, Stein Defense will fight for you.