In today's highly technological society, any criminal record you have is likely to be reviewed by many more people today than in the past. When applying for jobs or looking for housing, employers, landlords, professional organizations, and other parties can do an internet search to view any possible criminal history, or run a criminal background check.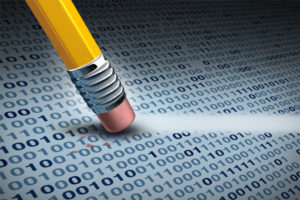 If convicted of a misdemeanor such as theft or assault, that conviction can remain on your record for the rest of your life. The result? You may not be able to get a professional license and may not be able to land a new job, lease an apartment, or rent a house. In short, having any type of previous convictions on your record can have a serious impact on your life.
Criminal expungement in California is a process that petitions the court to review a conviction and allows certain people with criminal records to then withdraw their plea or finding of guilt. If this is the case, the court will then enter a not-guilty plea and order the case to be dismissed. The conviction will then be set aside.
An expungement clears your criminal record, which then allows you to truthfully state that you have never been convicted of a crime (provided you are not applying for government issued licenses, public office, or for contracting with the California State Lottery Commission).  Moreover, the conviction will no longer appear on standard background checks. If you are successful in having a conviction expunged, it will still be visible on your record, but it will be changed to show that the conviction was dismissed.
Whether you qualify for an expungement depends upon the offense for which you were convicted and the sentence imposed by the court. Enlisting the services of an experienced expungement attorney who is well-versed in criminal defense law will increase your chances of a successful outcome.
Do you qualify?
The following are some of the expungement qualifications in California that you must meet in order to get your record expunged:
You have been convicted of a felony or misdemeanor.
You were a member of the United States military and suffered mental health or other trauma/injury-related problems as a result of your service.
You have successfully completed your probation prior to asking for an expungement.
Additionally:
You cannot have committed another crime while on probation.
You cannot currently be charged with another crime, or be on probation for another crime.
When your conviction becomes eligible for expungement, you can immediately file a petition to expunge with the court. An experienced attorney can help you get the expungement process started by filing the correct forms with the court.
Experience matters
If you want to move forward with your life but are finding it difficult to do because of your criminal record, David A. Stein, an experienced expungement attorney in California, can help you clear your name so you can get your life back on track.
Call our offices to receive a no-cost consultation on your case.