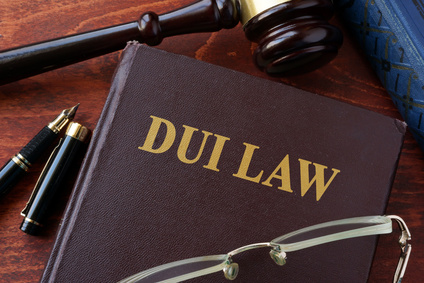 What was a pilot program in only four California counties up until the calendar turned over to 2019 is now a statewide DUI program. Californians convicted of a DUI as of January 1 will almost certainly be required to install an ignition-interlock device (IID) on their car for at least six months.
Since 2010 there has been a pilot program in the counties of Los Angeles, Tulare, Sacramento, and Alameda that requires DUI convicted offenders to install a ignition-interlock device. Senate Bill 1046, actually signed into law in 2016, extended that pilot program in those counties through Jan 1, 2019 and then on that date the requirement for installing a IID became a statewide program.
An ignition-interlock device is a type of breathalyzer, attached to the vehicle's ignition. It tests and detects alcohol on the breath of a vehicle driver, measuring the amount of alcohol in the driver's system. If the IID detects the presence of alcohol in excess of specified limits, the device temporarily locks the vehicle's ignition and prevents the vehicle from starting. It is illegal to have someone other than the driver to use the IID to attempt to start the vehicle and many devices have cameras to ensure compliance.
Under the law the amount of time the IID must be installed on a vehicle varies with the number of convictions, as well as whether someone was injured or not as result of driving under the influence. The bill calls for:
A first-time DUI with no injuries:
the choice of a IID installed for 6 months with no license suspension – or – no IID and receiving a restricted license for one year.
A first-time DUI with injuries:
a mandatory IID installed for six years
Second DUI
a mandatory IID for one year
Third DUI:
a mandatory IID for two years
Fourth and subsequent DUI
a mandatory IID for three years.
An early incentive program is available for those arrested for a DUI. If you voluntarily install an ignition-interlock device before you are convicted, you may retain full driving privileges and get credit for the time you had the device installed if you are later convicted. The incentive was put in place because court and DMV processes can be slow to complete and up to one-half of DUI offenders wind up potentially driving illegally after their arrest because they have work and family obligations to fulfill. The bill will count the "time served" with an IID toward any ultimate IID time requirement post-conviction and allow offenders to legally drive.
Costs associated with the devices are the responsibility of the offender. However, financial assistance with the cost may be available to offenders. A person making less than $23,000 annually may be responsible for only 10% of the cost. At various other income levels the offender may be responsible for 25%, 50%, 90%, or 100% of the cost. The IID manufacturer is required to absorb any balance of the cost.
Vehicles owned by employers, but driven by offenders, may be eligible for certain exemptions for installing an IID.
The current requirements under the law expire in 2026 unless the California legislature takes further action.
If you have been arrested for a DUI, don't delay getting in touch with an experienced DUI attorney. A savvy DUI attorney can help you avoid missteps after you are arrested and help you to possibly avoid a conviction or to minimize the penalty you may face after conviction.
We are here to help you with a DUI from day one.
David A. Stein is a skilled criminal defense attorney with a track record of obtaining very successful outcomes for his clients. If you have been accused of a crime or need help with a restraining order, contact our law offices today at (949) 445-0040 for a consultation or email us confidentially online here.