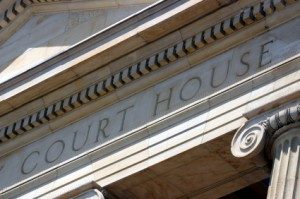 The murder trial of a transient man suspected of bludgeoning his victim to death in a Costa Mesa driveway is on hold as the court determines if he is mentally competent to stand trial. Daily Pilot reports that the 34-year-old man has been behind bars since Sept. 11 when Costa Mesa police arrested him on suspicion of killing a 54-year-old man. An Orange County Superior Court commissioner has appointed two mental-health professionals to assess the defendant.
The defense attorney in this case apparently asked for the evaluation after he began to have doubts about his client's mental state. Reports say that the man was confused about what year or month it was and sometimes was unable to recognize his lawyer. The defense attorney said a private doctor who performed an examination determined that the defendant was paranoid and schizophrenic.
Typically, a psychological evaluation will consist of the following:
Determination of a mental disability or impairment.
Severity of the disability or impairment.
If and how the mental disability affects the defendant's ability to understand the nature and purpose of the proceedings against him or her.
If the defendant is exaggerating his or her symptoms.
In such cases, if the person is found incompetent to stand trial, he or she will be held at a mental institution until his or her condition improves.
The issue of mental competency is key in a criminal case because it affects the defendant's ability to understand complex legal proceedings and make decisions that could have a serious impact on his or her life.
If you have any questions about these or other criminal matters, please contact the experienced criminal defense lawyers at the Orange County murder defense attorneys at the Law Offices of David A. Stein Please call us at 949-445-0040 for a free and comprehensive consultation.